With the wedding over and done with, all my energy seems to be focussed on setting up our house. I've been on the lookout for new lamps, floor rugs, prints and artwork for our empty walls and "storage solutions".
We used to have these spare dining chairs in our room which we used for putting our "in between" clothes. You know, the clothes that aren't quite ready to be washed but you can't put it back into the wardrobe with the clean stuff. I decided that the chairs can't come back into the bedroom as it's too unsightly. Hence the need for these storage solutions.
So my favourite part of the house? Why, the craft room of course!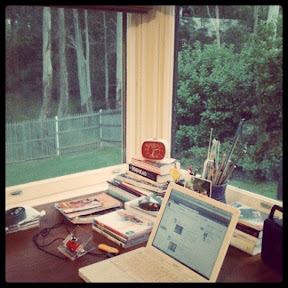 This is the view from the craft room. It's actually the craft room on the proviso that it is also the guest room if guests come to stay. It's the second largest bedroom in the house and also the one with the nicest view out to the backyard and reserve behind our house.
- Posted using BlogPress from my iPhone